Oh Tannenbaum – pictures of an image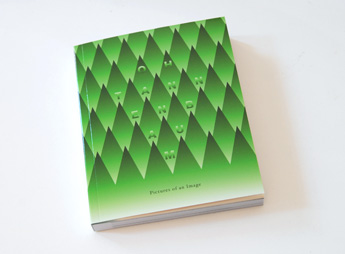 Published to accompany exhibitions at 25 branches of the Goethe-Institut, this book includes tear-out Christmas cards featuring designs from recent years, a foreword by jjoo design and texts by two authors involved in the "Oh Tannenbaum" project reflecting their individual perspectives on the topic.

Conception & coordination
jjoo design
Layout & cover design
Martin Borst
Photography
Daniel Schludi, Antonia Huber & Nadja Schoch & Stefanie Miller, Evi Künstle, Ilda Kim & Kirstin Griech
Translation
Jacqueline Todd
Texts by
Volker Albus, Daniel Hornuff, Johannes Marmon & Johannes Müller
Goethe-Institut, Dachauer Str. 122, München
2011
Oh Tannenbaum – designer christmas trees
A book with 25 Christmas cards with motives from the exhibitions of 2004 to 2007 to take out and four short essays about the tradition of the Christmas tree and the exhibition itself.
Graphic Design & photography
Martin Borst, Sebastian Cremers, Daniel Schludi
Texts by
Volker Albus
Franziska Beyer
Simon Bieling
Johannes Marmon & Johannes Müller
Translation
Selene States
ISBN 978-3-940992-08-06
2008